ATVision IP
for 2020 or later manufactured IP Devices
ATVision IP
for 2020 or later manufactured IP Devices
If you have not already installed ATVisionIP please do so from our website
If you already have ATVision IP ensure that you are
using version 2.0.1.68 or above.
Click on this link to obtain the computer program
Once you have the program installed on your computer open it.
You will be prompted for the software username and password. The default is admin / admin.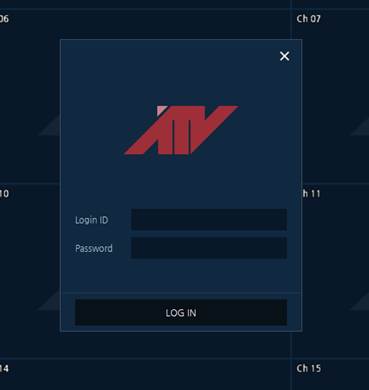 Once open click on ATVisionIP in the upper left corner then click on Setup.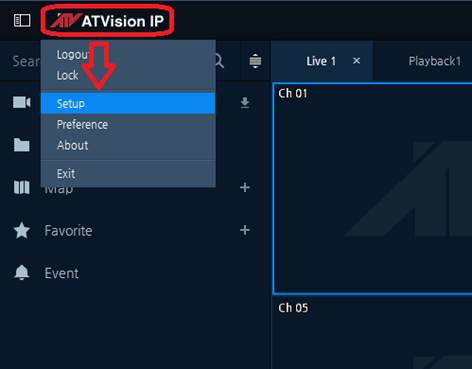 In the Name field enter a site name such as Demo Site.
Click on P2P
In PeerID put the site ID for one of the desired sites.
For Office NVR Demo type 0007D81D2ACA in the ID field.
For the Office HVR Demo type
0007D81B9997 in the ID field.
For the Residential NVR Demo type 0007D81D2AEC in the ID field.
In Login ID type ADTdemo
In Password type Pw246adm!
Next click on OK.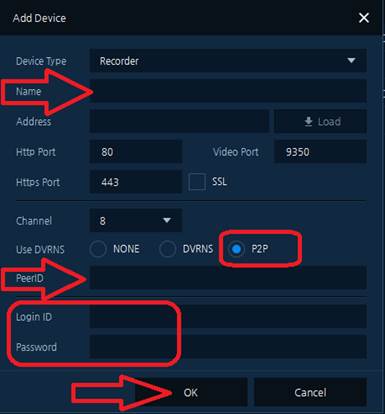 Click on Close and then Yes to apply the change.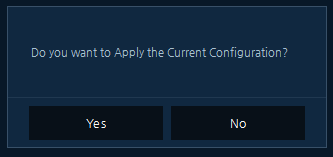 Back on the main page it might take a moment for the software to test the connection.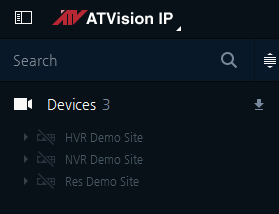 The site is ready for connection when they have a green dot beside the site name.If you don't get a green dot you might want to look at issues with your internet connection.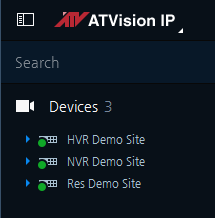 Click on the site on the left and drag and drop onto the camera grid.
In a moment the connection will be made and the cameras will come up.