Advanced Technology Video (ATV) announces IP Video Solutions Integration with Milestone Systems VMS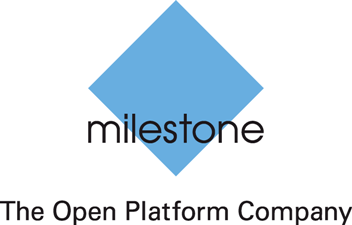 Coppell, TX – May 24, 2016 – Advanced Technology Video (ATV) a leading provider of innovative video surveillance solutions, announces their entire product line of IP Video Solutions cameras is now integrated with Milestone Systems XProtect video management software (VMS), supporting a wide range of capabilities.
The integration work was recently completed by Milestone using their ONVIF driver and results in ATV's entire family of affordable and feature rich network IP cameras being accessible to the Milestone's VMS. The ability to use ATV's cameras will offer more options to dealer and integrators looking to improve their product offerings and service to their customer with ATV's innovative and value-driven products.
ATV IP Video Solutions offer a wide variety of 2MP and 3MP, H.264, cameras with rich features such as TRUE Day/Night, Wide Dynamic Range, motorized vari-focal lens with remote focus, IR LED lighting and onboard SD card storage capabilities. In addition, our newest IP cameras offer video analytic capabilities and a new Corridor / Aisle View orientation function. ATV also offers affordable and easy to use Network Video Recorders when local recording is required, each featuring remote app connectivity with Apple and Android devices.
"The integration of Milestone's VMS with our IP Video Solutions fits perfectly with our long term goal of providing the best products available with the freedom to choose VMS solutions. Many of our clients are thrilled to know that end-users have the flexibility to use ATV products with industry leading VMS providers", says Keith Shaver, ATV's VP of Sales and Marketing.

—————————————————————————————————————
About Advanced Technology Video: Advanced Technology Video has been a force in the security business since 1983. Since then, we've delivered products with unmatched reliability and value to the security industry. Today we're stronger than ever, with a complete lineup of CCTV products that set industry standards for dependability and support. Our full line of cameras, recorders and other devices are loaded with features you won't find anywhere else at the same price. And we back those products with the best customer service and technical support available anywhere. So take a good look at all we have to offer. It's clear that whatever the needs or the application, ATV offers just what you demand.
Security without compromise
For more information on innovative ATV products please contact us at 888-288-7644 or visit our new website at www.atvideo.com for the latest products, literature, training and industry news, or visit us on Facebook, Twitter, LinkedIn, Google+, or Pinterest.