Articles
The video surveillance industry is constantly changing. ATV provides industry content that can help you keep up with the latest critical trends.
14 Security Products to Keep an Eye on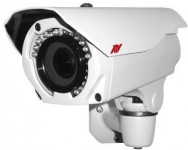 Security integrators recently convened at the ASIS 2014 event to explore the latest trends and technologies in the industry.
Many new products were introduced, adding to the rapidly growing field of security management. From cameras to access control platforms to video surveillance recording, new solutions-and enhancements to existing ones-are increasing the efficiency and quality of work in the security field.
Take a look at 14 products worth keeping an eye on:
Advanced Technology Video (ATV):ATV IPB2TWI Network IR Bullet Camera
BC Genetec
DVTel:
Genetec
HID Global:
Honeywell
Kantech:
NAPCO:
Pacom:
SecuraKey:
Speco Technologies:
Software House:
Video Insight:
Western Digital Western Digital,
What are your favorite security products to offer clients? Which solutions were the easiest to install and which were the most difficult?